Personal & Professional Coaching Retreat in the Splendor of Zakynthos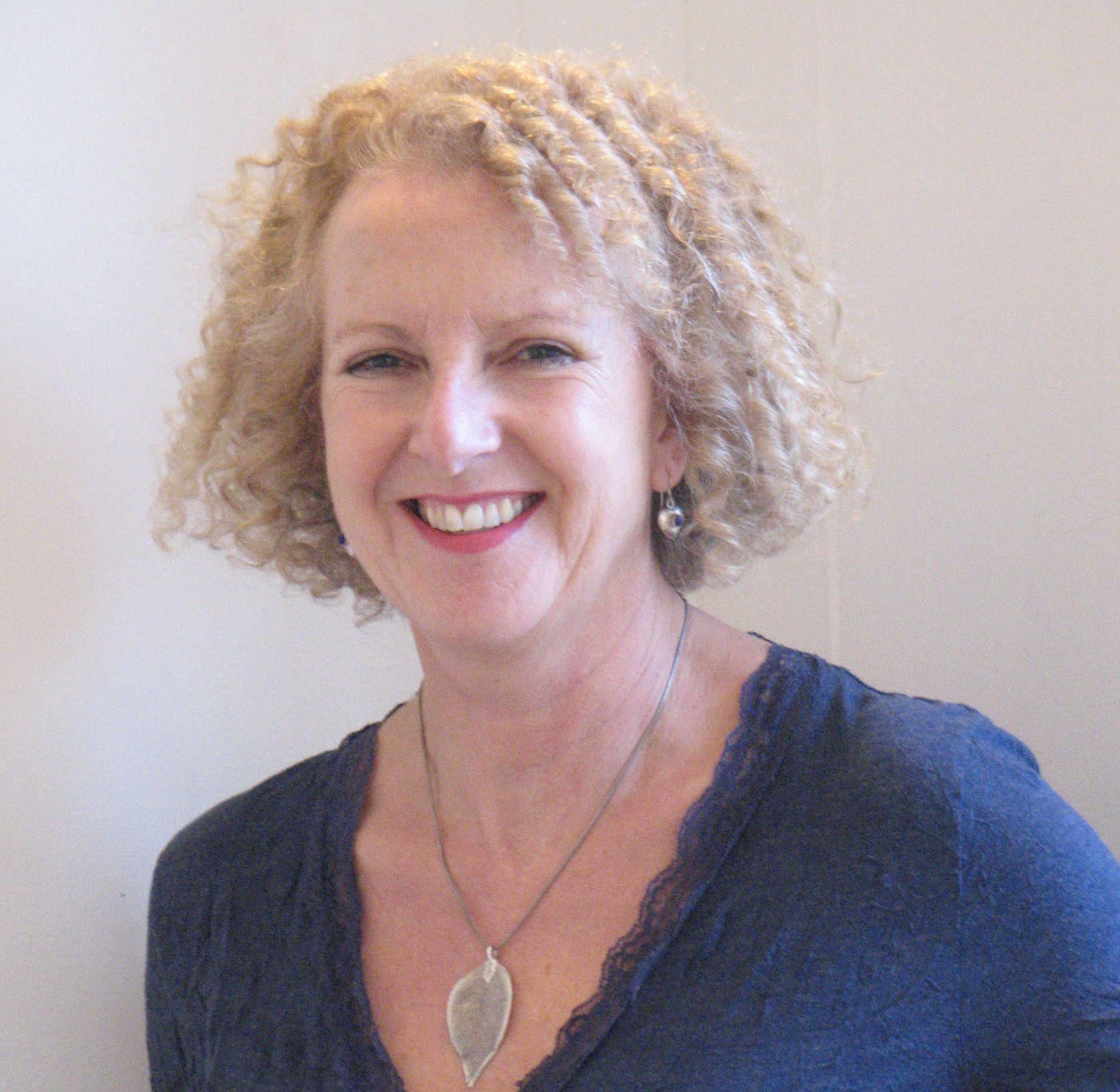 10 – 15 September 2022
(6 days/ 5 nights) | Spiros Luxury apartments, Zakynthos, Greece
Limited to 5 guests max.
What It Is.
Executive coach Lesley Kaye, invites you to indulge into a personal and professional coaching retreat on the mesmerizing Greek island of Zakynthos. With stunning, tranquil beaches, romantic villages and a calm lifestyle, it is the perfect location for a 6 days/ 5 nights long coaching programme, designed to give you the opportunity to work towards, what may be for you, long-cherished personal or professional goals, in a safe, supportive, relaxing and regenerative environment.
All you have to think about is you and your dreams. We will give you all the tools and support you need to restore your inner balance and motivation to achieve your goals.
In addition to the daily coaching session, your local host Denia has created an exciting holiday itinerary to ensure you experience the best of Zakynthos and beach yoga classes to nourish your body and soul.
Everything will be taken care of for you, so you can fully focus on your coaching journey, recharging, enjoying the island and having fun!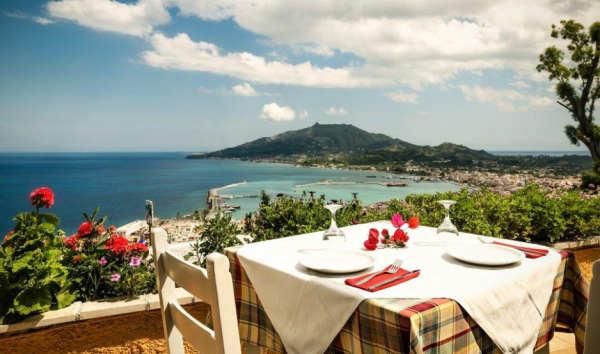 Lesley Kaye – Your coach
Lesley is passionate about coaching and the results it can achieve, developing people and seeing her coachees blossom, helping them to realise their dreams. Her style is to create a safe and motivating environment, where individuals develop personally and professionally
Zakynthos – The Location
The mesmerising island of Zakynthos, with its crystal-clear turquoise waters and breath-taking sea and mountain views, plays host to this memorable holiday experience. You will stay at the Spiros luxury apartments, located 300m from Laganas beach and easy access to town centre amenities..
Spiros Luxury Apartments
With interiors bringing the sun, sand and sea into the heart of your accommodation, each room comprises a fully equipped kitchen, comfortable beds, bathroom facilities and a large veranda overlooking the garden. Full air conditioning allows you the perfect night's sleep in comfy beds. With a Greek family host on site and delicious home-cooked breakfast and evening meals, we want your stay to be both enjoyable and authentic.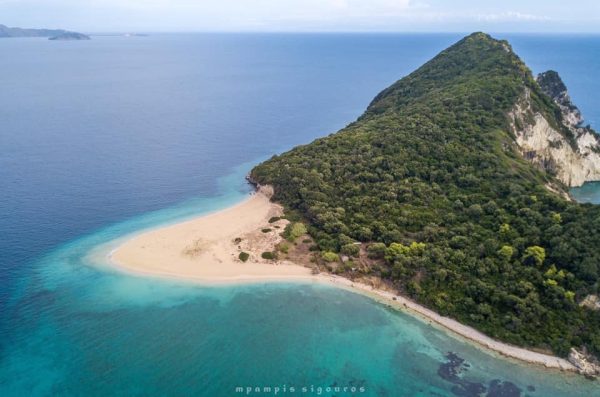 Experience Highlights
Personal & Professional coaching
On the paradise island of Zakynthos, executive coach Lesley Kaye, will offer a combination of individual, group and optional small group coaching sessions of up to 5 hours during the week to help you gently reconnect with some of your long-term goals and aspirations.
During the group coaching you'll spend time looking at the present and learn techniques to help you visualize what your rich and meaningful future might look like. It could be an idea or business you want to pursue, but cannot see a way forward, a major life change or an area where you currently feel stuck. The journey continues throughout the week to help you make sense of new insights gained during the retreat, in the workshops, personal coaching or conversations with others.
As part of the total coaching package you will be offered 1.5 hours of one-to-one coaching with Lesley to support you in progressing your goals, overcome what may be preventing you moving forward and gather forward momentum to realise your dreams. Book your individual coaching sessions directly with your coach at the beginning of the week.
As a follow-up to the week, Lesley will also offer a 30-minute individual follow-up zoom or telephone coaching session if taken by the end of November 2022.
Sun, sea and sightseeing
Your hosts, Denia & Antonio, will ensure you have a comfortable relaxing stay and will introduce you to the best this island has to offer. It's the perfect opportunity to discover the magic of Zakynthos with other like-minded people, while immersing into the culture in a warm and welcoming atmosphere.
Join a local Greek family, who will show you around their beloved island.
Swim at the electric blue waters of the world famous Shipwreck beach, the Blue Caves and Turtle Island.
Explore off the beaten track traditional villages and mingle with the locals.
Enjoy varied activities ranging from a cooking demonstration, olive oil and wine tasting, to swimming with turtles.
Experience local traditions from a unique local perspective.
Greek food in traditional tavernas
You'll taste authentic Greek cuisine in traditional tavernas and fine restaurants exploring a variety of dishes celebrated and cooked on Zakynthos. The menu is crafted for both meat and fish lovers, but we can arrange a vegetarian/vegan option for you too.
From stuffed vegetables softening in the sun, to the refreshing crunch of an organic Greek salad, creamy moussaka and succulent BBQ, you'll taste different and unique localities every day in different tavernas all around the island.
In the mountain village of Orthonies, you will have the chance to experience a unique "farm to fork" live cooking demonstration of free-ranged stuffed chicken, in tomato sauce, with plenty of opportunities for audience participation and enjoy the meal you helped to cook.
Yoga Class
Our qualified yoga instructor Andriana, will guide you through a series of nourishing and uplifting yoga practices to help create freedom in both body and mind. Strengthen and maintain this sense of tranquility through our two open-air yoga sessions on the sandy Laganas beach. It's a fantastic way to enhance your inner calm and stability, in the heart of the island's natural beauty.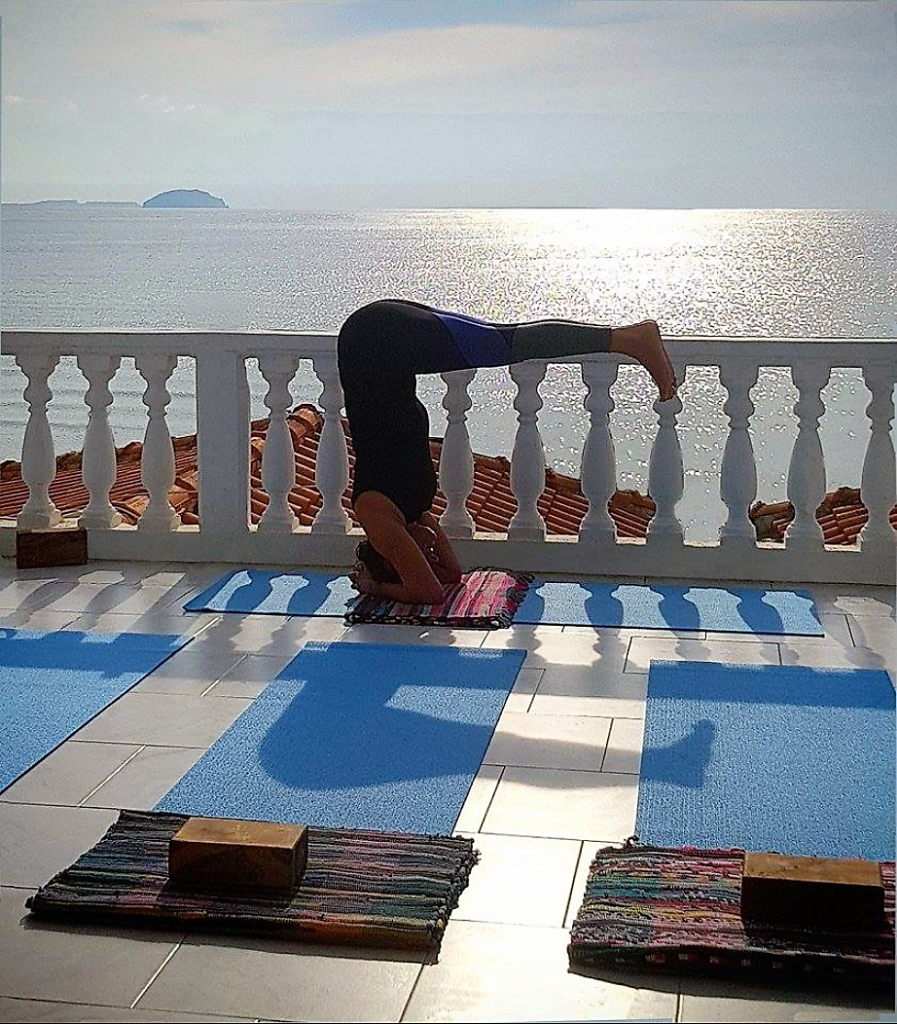 Sessions are suitable for all levels from beginner to more advanced, with individual care and attention for each person.
Itinerary – What You Will Do
With a mixture of daily coaching, tours activities, beach yoga and enough time for relaxation after lunch, we have curated the following itinerary so that your time on Zakynthos will be like no other!
10 Sept
Arrival to Zakynthos & transfer to your accommodation.
Pre-dinner meeting with Lesley for introductions and briefing on the retreat's coaching plan.
Welcome dinner with serenades in Zante town.
11 Sept
Let's go! Group coaching (60 min) – Let's get to the heart of your goals and aspirations to create clear objectives.
Visit Agios Sostis Bay, for swimming, relaxing and lunch on the beach.
It's about you: your personal journey begins: One slot open for one-to-one coaching session before lunch and two before dinner (up to 45 min each)
Home-made Moussaka dinner with your Greek hosts.
12 Sept
Morning Yoga class
Turtle boat trip to Keri caves, the Turtle island & Picnic lunch.
Let's continue –One slot open for one-to-one coaching sessions after breakfast and one before dinner (up to 45 min each)
Any questions: Optional drop-in group coaching session before dinner (45 min)
BBQ dinner in a traditional taverna with a variety of local appetizers.
13 Sept
Free day. Spend your day at leisure reflecting on your goals. Alternatively, we can help you plan an activity like scuba diving, horse riding, ceramics class, SUP, yoga and so much more.
Lesley will be available before dinner to answer any questions (30 mins).
Sunset dinner at a locals' favorite taverna with panoramic views over rugged crags.
14 Sept
Shipwreck Bay & Blue Caves boat trip.
Traditional cooking lesson and dining in a mountain taverna in Orthonies village.
Back at Spiros apartments to rest and relax.
It's about you: The second round of individual coaching sessions, with one-to-one coaching sessions scheduled throughout the day (up to 45 min each)
And Finally: Group coaching and review over relaxing pre-dinner drinks (50 min)
15 Sept
Make the most of your final moments in Zakynthos. Maybe, a little last-minute shopping on Laganas Main Street, or head to Laganas beach for a final dip.
You will be taken to the airport in plenty of time for your departure.
You are welcome to arrive earlier or stay longer and we can help you arrange additional activities if you wish.
Price per person
(All-inclusive of accommodation with breakfast, local transfers, meals, group and one-to-one coaching with Lesley, yoga class, experiences, boat trips as per itinerary and sunbed spots)
£1,290.00 staying in a luxury studio, suitable for 1 or 2 ppl
£1,250.00 staying in a luxury apartment, suitable for 2 to 3 ppl sharing
£1,100.00 staying in a standard studio, suitable for 2 ppl sharing
What's included
5 -night stay in a luxury self-catering studio
Full refund for cancellations due to COVID-19
Airport transfers
3 hours of Group Coaching sessions with Lesley
1.5 hours of One-to-One Coaching sessions
Optional 30 minute Zoom/telephone coaching post-holiday
13 meals (5 breakfasts, 3 lunches, 5 dinners)
1 hour of group Yoga
Excursions with your English-speaking hosts and coach
Boat trips, tours and activities
Individual supporting materials so you can plot your progress and create an action plan.
Individual supporting materials so you can plot your progressing and create an action plan.
Not included
Flight tickets
Visas when required
Travel/Covid insurance (recommended)
Anything not described in itinerary
Flights
(a) Flights are not included and should be booked separately. Please do not book flights until you have checked with our suggested flight arrival times.
(b) Zakynthos airport (ZTH), is easily accessible and served by discount-airlines from various UK/European airports.